Tuesday November 14th, 2017
Nepal has enacted a law to curb evangelism by criminalizing religious conversion, joining neighboring countries like India and Pakistan, where the region's small-but-growing Christian minority faces government threats to their faith.
The "Nepali government [has] taken a regressive step as this law severely restricts our freedom of expression and our freedom of religion or belief," said Pastor Tanka Subedi, chair of the national Religious Liberty Forum. The pastor is one of an estimated 375,000 Christians living in the former Hindu kingdom.
The criminal code bill, which the parliament approved in August and President Bidhya Devi Bhandari signed, establishes further constitutional protections for Hinduism (which 80% of the population practices) by restricting religious conversion and "hurting of religious sentiment," or blasphemy.
A section of the new law reads: "No one should involve or encourage in conversion of religion. No one should convert a person from one religion to another religion or profess their own religion and belief with similar intention by using or not using any means of attraction and by disturbing religion or belief of any ethnic groups or community that being practiced since ancient times."
If found guilty; "there will be punishment of five years of imprisonment and penalty of fifty thousand rupees [approximately $770 USD]. If foreigners are found guilty; they will have to be deported within seven days after completing the imprisonment in third clause."
The amended criminal sanctions come a decade after the longtime Hindu monarchy declared itself a secular state and two years after it adopted a new constitution.
Article 26 of the constitution stated that, "No one shall attempt to change or convert someone from one religion to another, or disturb/jeopardize the religion of others, and such acts/activities shall be punishable by law."
Religious freedom advocates worried that this line in particular could be used as "groundwork for future restrictions and discrimination." These fears have come true. Last year, courts dropped charges against Christians accused of evangelizing students in the aftermath of the devastating earthquake in Kathmandu, but the case was enough to raise concerns over the "forcible conversion" law.
Anti-conversion laws tend to target religious minorities and worsen religious tensions. Some Christian commentators on the criminal code bill initially declared it a worse threat to minority faiths than living under the officially Hindu state in the years before. The bill proposed "five years of imprisonment and a penalty of 50,000 rupees for anyone found guilty of converting a person from one religion to another."
This bill would mean Nepal would revert to a worse state of affairs than the previous Panchayat System (1960-1990), which resulted in minority religious groups being persecuted by the state.
Christians were banned from living in Nepal prior to 1960. Between 1960 and 1990, the "Panchayat System resulted in minority religious groups being persecuted by the state." Over the following decades, Christianity grew by 10 to 20 percent annually, making Nepal one of Asia's most stunning church growth stories.
And no wonder the government, which is controlled by the Hindu religion, is trying to do something about it. Despite the legal threats in recent years, Nepal has seen its Christian population triple over the past decade or so due to conversions. Nevertheless, Christians only make up 1.4 percent of its population.
The US State Department flagged anti-conversion and blasphemy laws as one of its biggest concerns for religious freedom globally, stating in 2012 that "such laws often violate freedoms of religion and expression and often are applied in a discriminatory manner."
"Yea, and all that will live godly in Christ Jesus shall suffer persecution."
2 Timothy 3:12.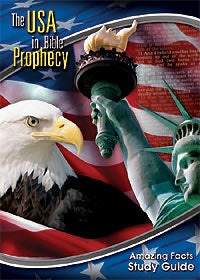 ---
Click here on image to read.
Source References