British Prime Minister Theresa May says human rights laws will be changed "if they get in the way" of the country's fight against terror. May said she would seek to introduce longer prison terms for those convicted of terrorist offenses and make it easier to "deport foreign terrorist suspects."
May has overseen cuts to police officer numbers by over 20,000 during her tenure as home secretary and is trying to shore up her domestic security credentials in the wake of criticism from the opposition party.
May has previously called for closer regulation of the Internet to tackle extremism and criticized social media firms for not doing enough to police their platforms. British security services already possess wide anti-terrorism powers that have been denounced by Amnesty International as among "the most draconian" in Europe.
Questions about how Khuram Butt and Youssef Zaghba got through the "net" since they were well-known to police and had been investigated have prompted calls to further erode human rights to deal with these kinds of threats. Butt, Zaghba and another man, Rachid Redouane, rammed a van into pedestrians on London Bridge before launching a stabbing spree in bars and restaurants at nearby Borough Market on Saturday night. At least seven people were killed and dozens were injured. The three terrorists were shot dead by police.
May said more needed to be done "to restrict the freedom and movement of terrorism suspects when we have enough evidence to know they are a threat but not enough evidence to prosecute them in full in court."
As Home Secretary, May oversaw the replacement of control orders — sweeping powers introduced in 2005 that placed extreme limits on the freedom and movement of terrorism suspects — and their replacement with what some critics have described as "watered down" restrictions. But May has now said that it needed to be easier to kick terror suspects out of the UK.
The Liberty group's director Martha Spurrier accused May of wanting to rip up British human rights laws. "If Theresa May does what she threatens, she will go down in history as the Prime Minister who handed terrorists their greatest victory," she said. "For cheap political points and headlines, she is willing to undermine our democracy, our freedom and our rights — the very things these violent murderers seek to attack."
Limiting human rights of unconvicted suspects to eliminate Muslim extremist threats will have implications for other religions too. If your Christian faith is ever considered extreme, which is very likely, your human rights will be curtailed too. Prophetically, terrorism is really about targeting western constitutions and removing the freedoms their citizens have enjoyed. Terrorism is the perfect tool in the hands of the enemy, to do this without much opposition.
We must work "while it is day: the night cometh, when no man can work." John 9:4.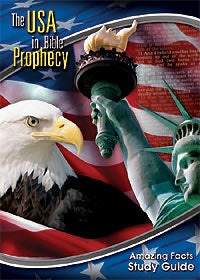 ---
 Click the image to read
Source References