The Pentagon announced on April 8, that a Navy carrier strike group has been order to move toward the Western Pacific Ocean to provide a physical presence near the Korean peninsula. The carrier group includes the aircraft carrier USS Carl Vinson, with support from several missile destroyers and missile cruisers.
In light of the provocative behavior from North Korea, H.R. McMaster, the national security adviser said, "It's prudent to do it, isn't it?"
Meanwhile the Secretary of State Rex Tillerson insisted that he was hopeful that China would put pressure on Pyongyang. "This is a rogue regime that is now a nuclear-capable regime, and President Xi and President Trump agreed that that is unacceptable, that what must happen is the denuclearization of the Korean Peninsula," he said. Tillerson said the meeting at Mar-a-Lago, Mr Trump's Florida estate, had helped convince the Chinese to take action.
"President Xi expressed agreement that the regime has reached new levels of concern."
Tillerson also said on a Sunday talk show that he expected the Chinese to take concrete steps. "We expect that they will. They have indicated that they will. And we need to give them time."
Meanwhile North Korea released a video perporting to show a US aircraft carrier being blown up, as it warned the US against carrying out military action, and warned that more intercontinental ballistic missile tests.
On Saturday, U.S. President Donald Trump and South Korea's leader, acting president Hwang Kyo-Ahn, spoke by phone. The White House said the two agreed to stay in close contact about North Korea and other issues.
On Sunday the White House confirmed a conversation between Mr Trump and Shinzo Abe, the Japanese leader, which reiterated US support for Japan in the region and their desire to work together on the problem of North Korea.
"And ye shall hear of wars and rumours of wars…" Matthew 24:6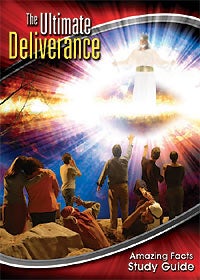 Click image to read
Source References